How to connect
To start working with the service, it is necessary to register, select a tariff plan, make payment, configure devices to work through the VPN channel
See the video instructions for joining our network:


Let's make settings step by step:
1. Complete the registration, or select your rate: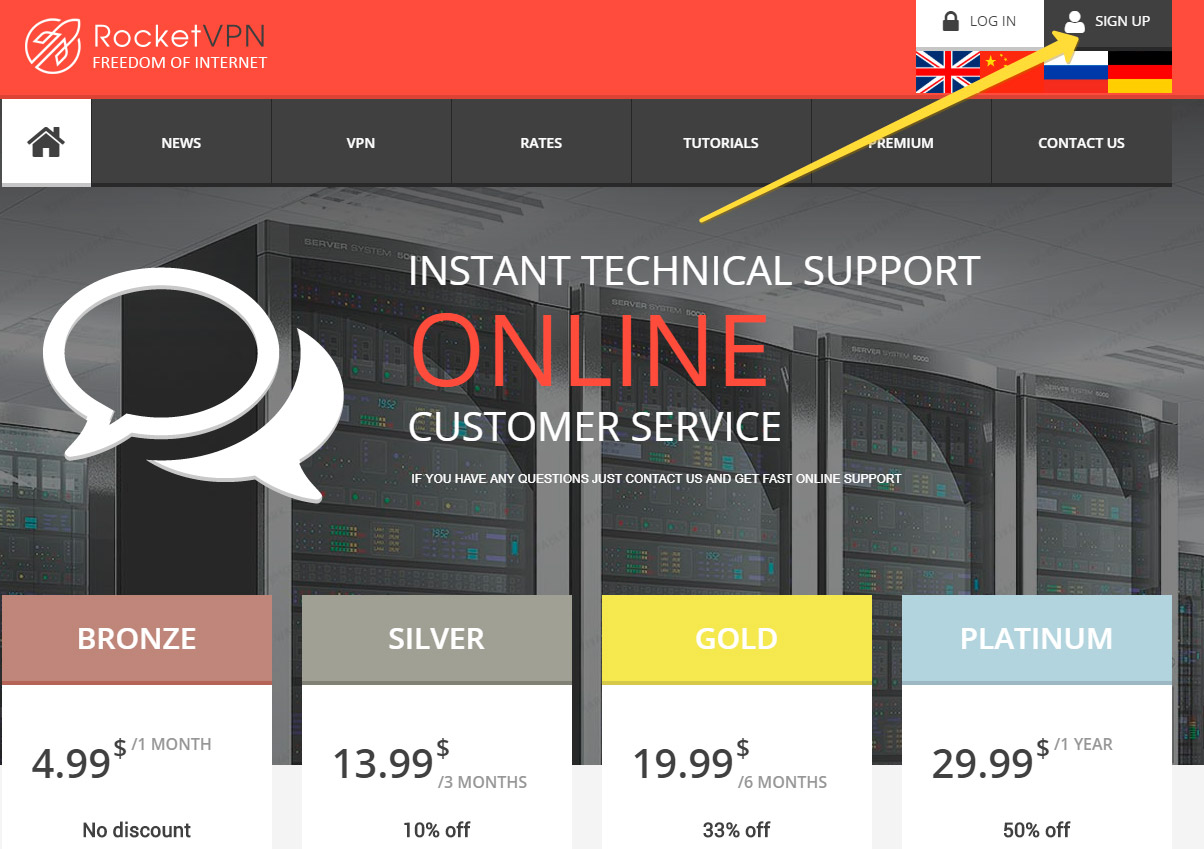 OR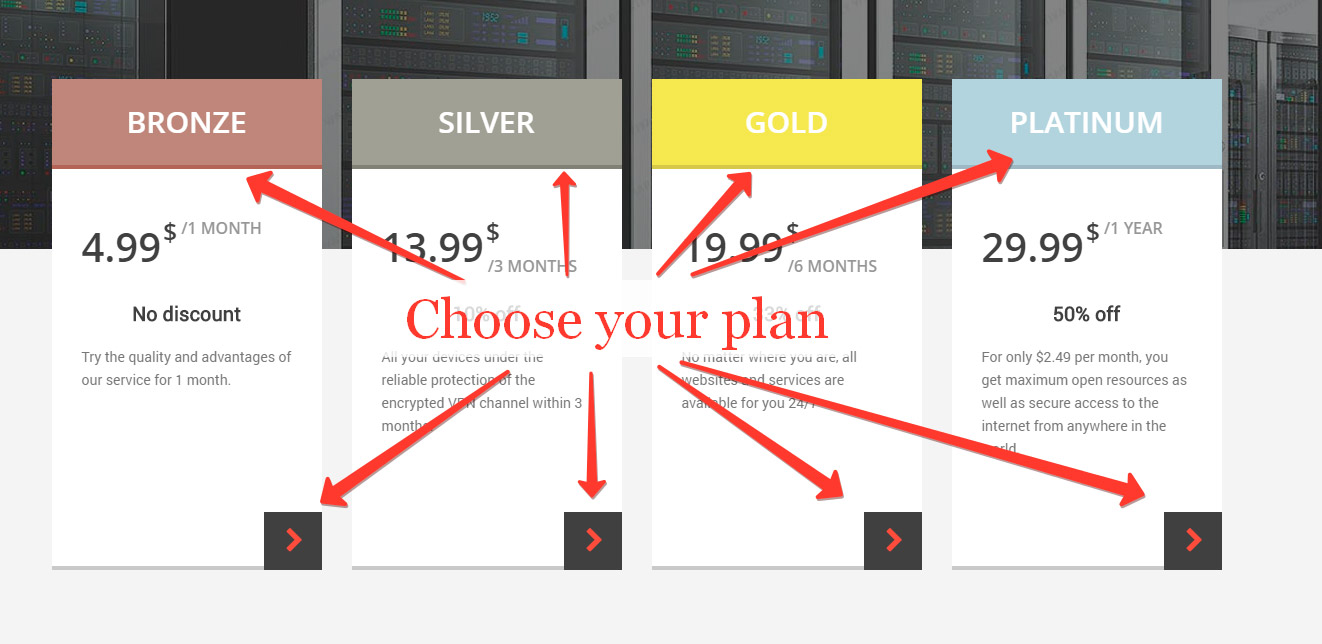 2. Enter the e-mail to which you have access. It will be used as a login when using the subscriber's personal account.
Create a password and click the captcha "I'm not a robot"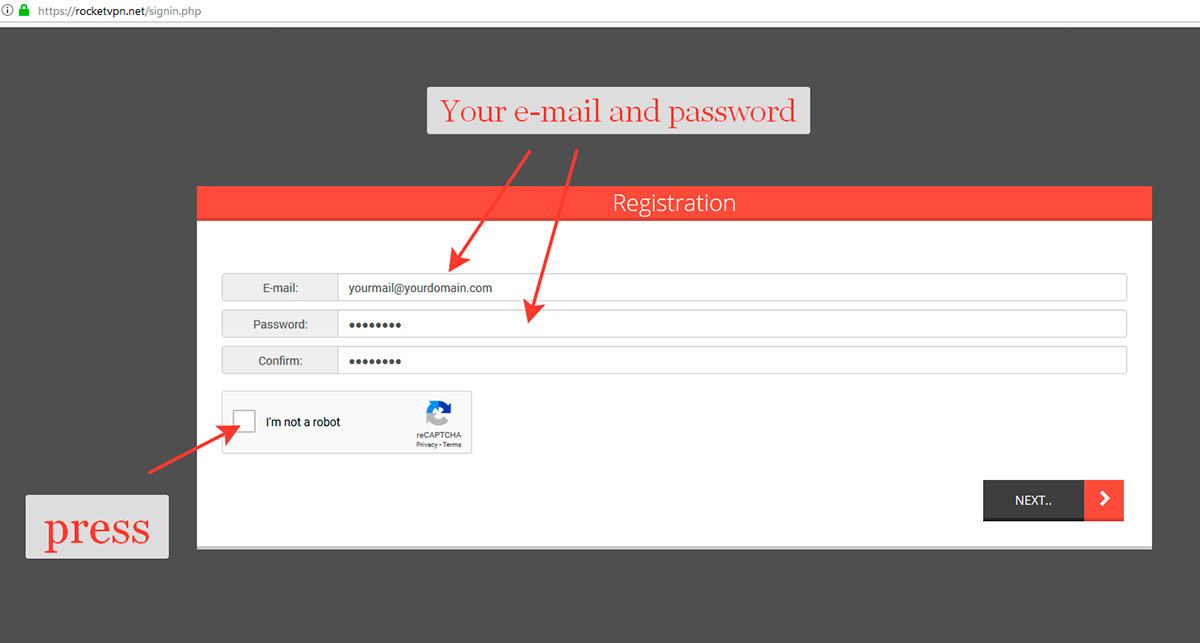 3. If you have chosen a tariff, you will be taken immediately to the account replenishment, if registered through the "Register" button, select the preferred tariff and go to the payment.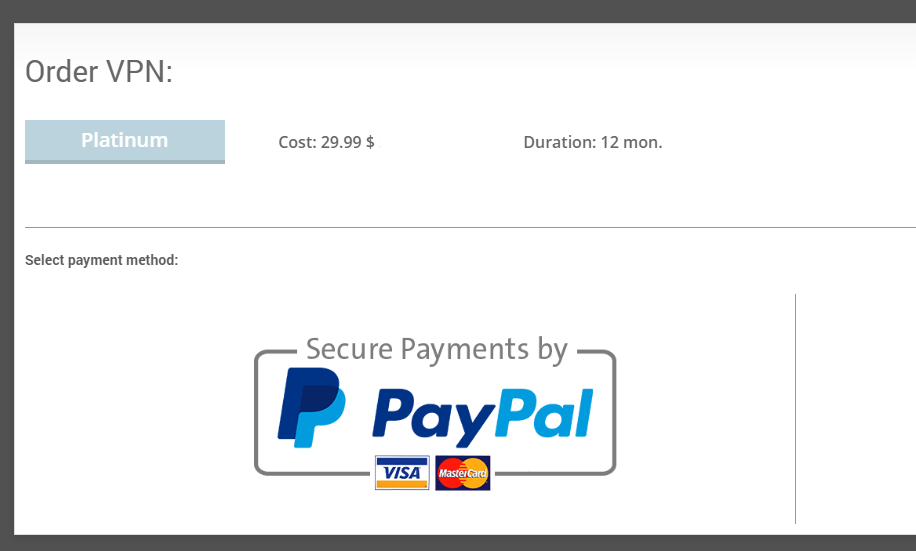 4. Pay the fare in any convenient way. You can negotiate other payment options with an online consultant.
For example, we accept PayPal and Bitcoin, transfers to cards and accounts of Russian, Ukrainian, American banks.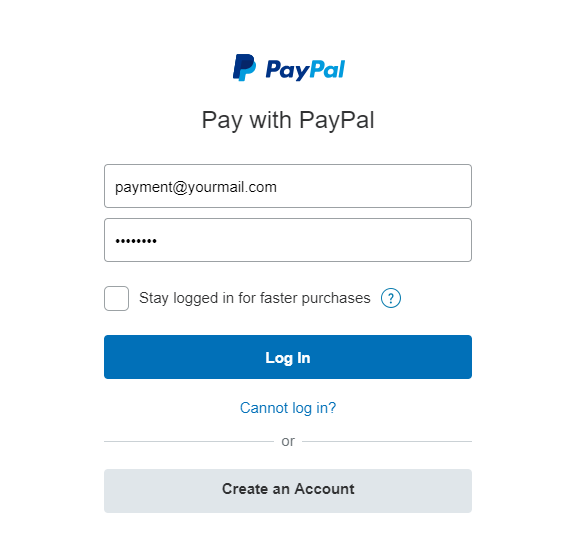 5. After payment, your tariff plan will be activated. You will receive the server address, login and password to connect to the Rocket VPN network.
Depending on the country chosen, the server address will change. Login and password remain valid for all connections and devices.

Click on the tariff to get to its settings, get data to access the VPN network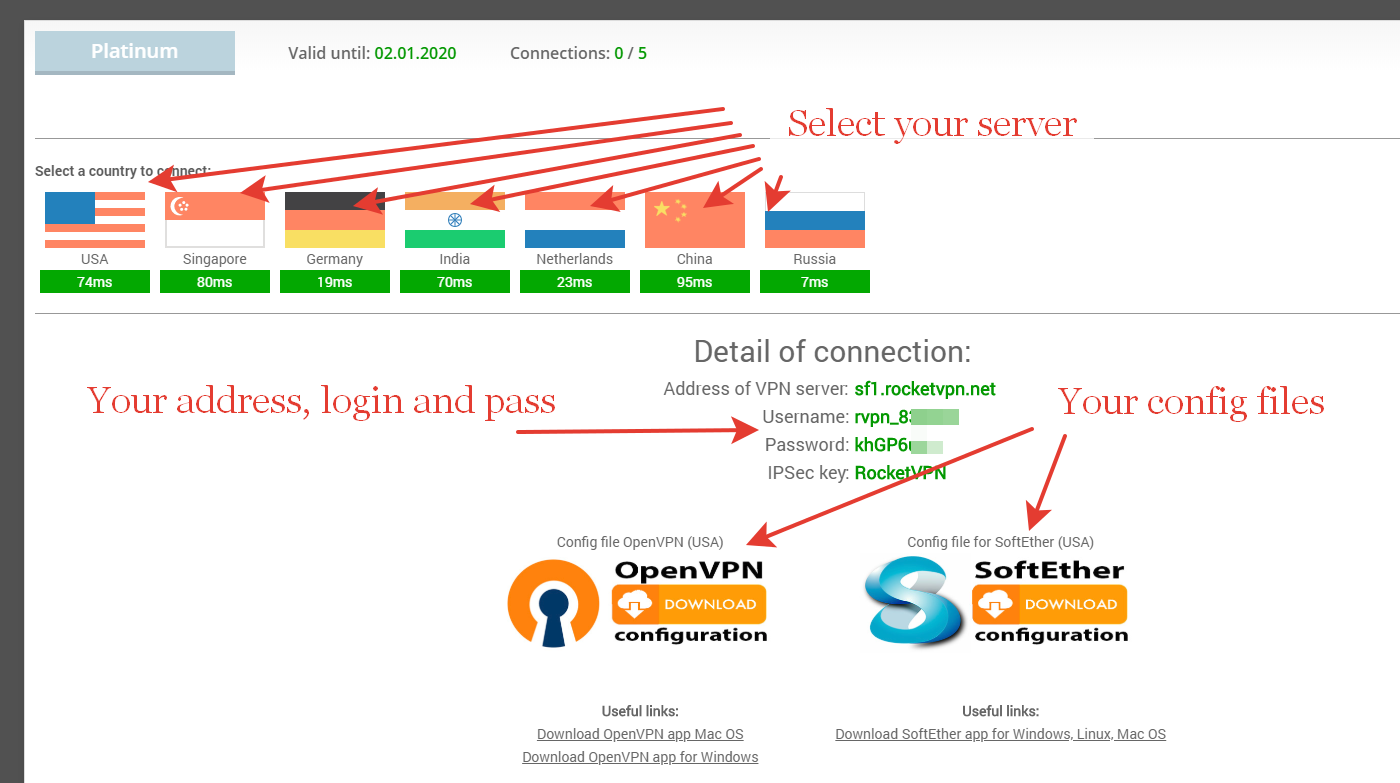 6. Use credentials to access the VPN network. You can connect up to 5 devices, and to one or different servers at the same time.
You can also set up a router, then your entire wi-fi network at home or in the enterprise will work through a secure network and without restrictions.
You can find out how to set up a connection here:
1. Connection via SoftEther VPN client. Priority connection method for any computer or laptop system!
2. Configure Windows 7
3. Setting up Windows 10
4. Setting up MacOS OpenVPN
5. Configure iOS
6. Setting up Android OpenVPN
7. Setting up the router on the example of Zyxel
Principles of configuration are the same with any device.