Windows with SoftEther VPN
To simplify the procedure of setting up the connection of our services on all Windows versions we recommend using SoftEther VPN client.
See the detailed video instructions for connecting to our network:


1. To start the connection, download and install the SoftEther VPN client from the official website http://www.softether-download.com/en.aspx?product=softether, (or here https://github.com/SoftEtherVPN/SoftEtherVPN_Stable/releases/download/v4.28-9669-beta/softether-vpnclient-v4.28-9669-beta-2018.09.11-windows-x86_x64-intel.exe (one more mirror)) if necessary, you can select any supported operating system (Windows, Linux, Mac OS) ):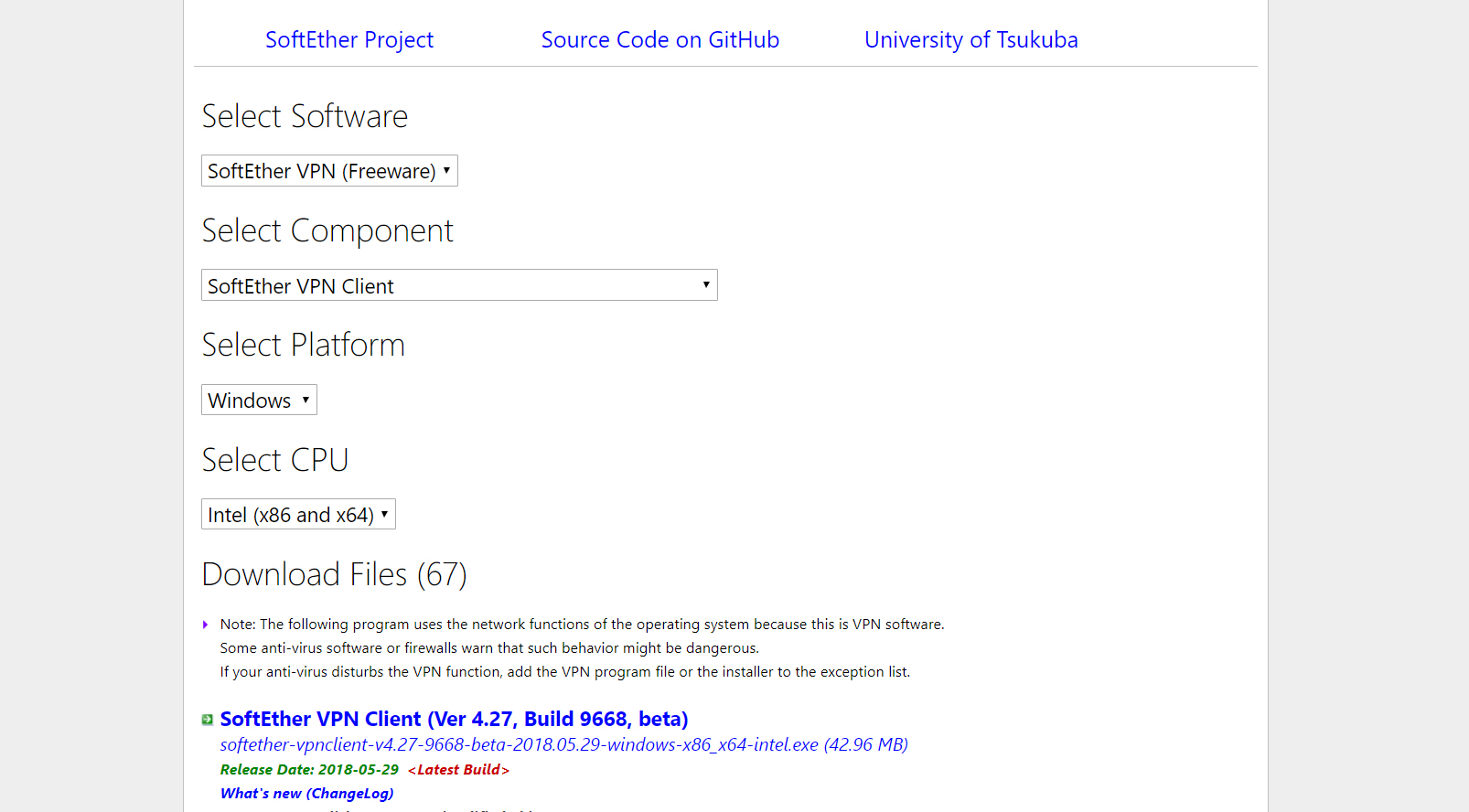 2. After installation, download the configuration file for your desired connection server from our website: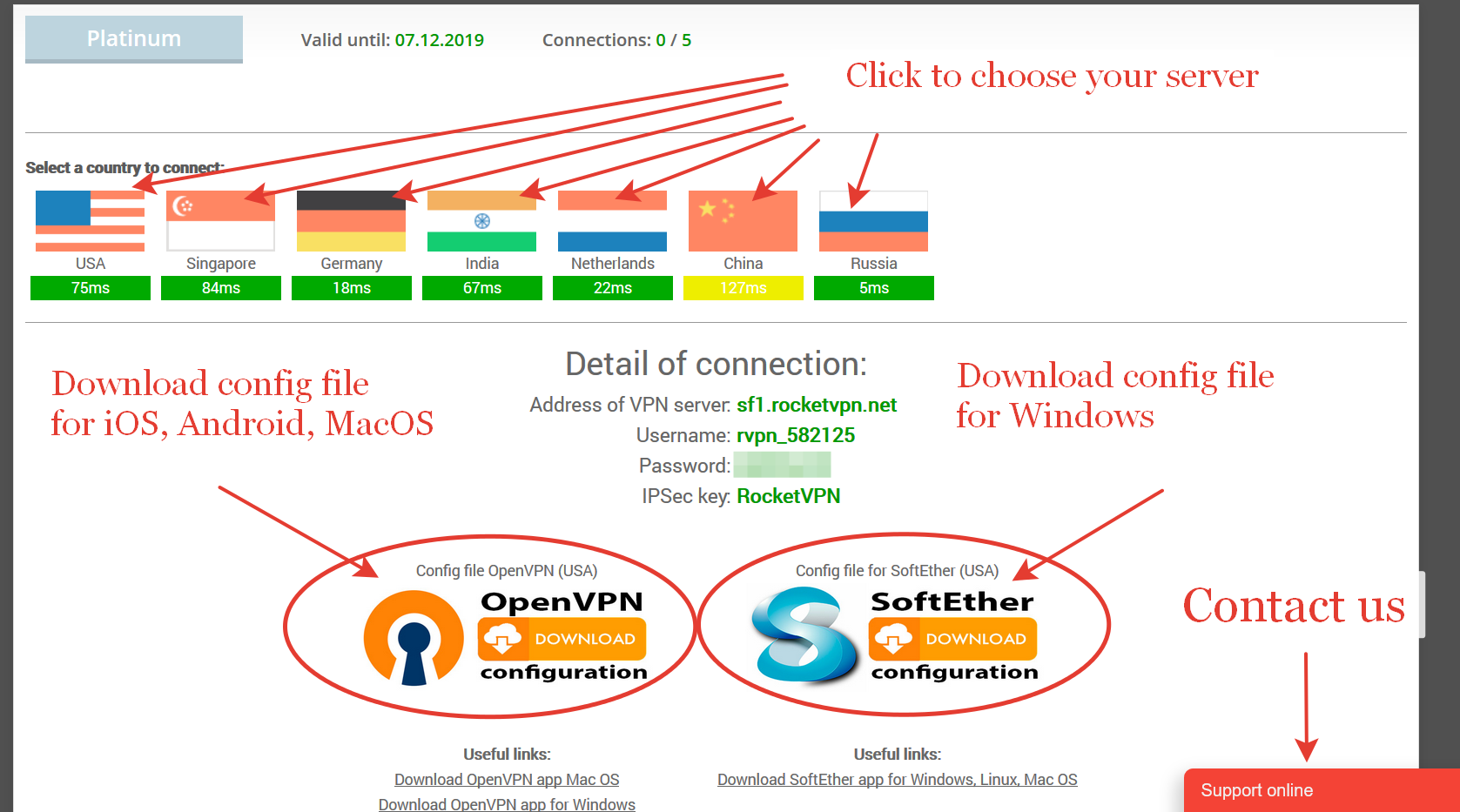 3. Run the downloaded file, after which you should receive a notification asking you to add a new configuration, click "Yes" to continue: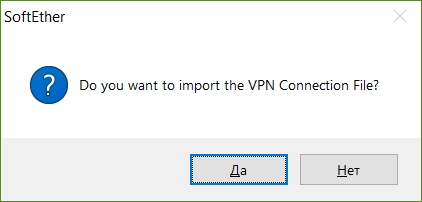 4. After adding the configuration, you will open the SoftEther program window with the added connection configuration: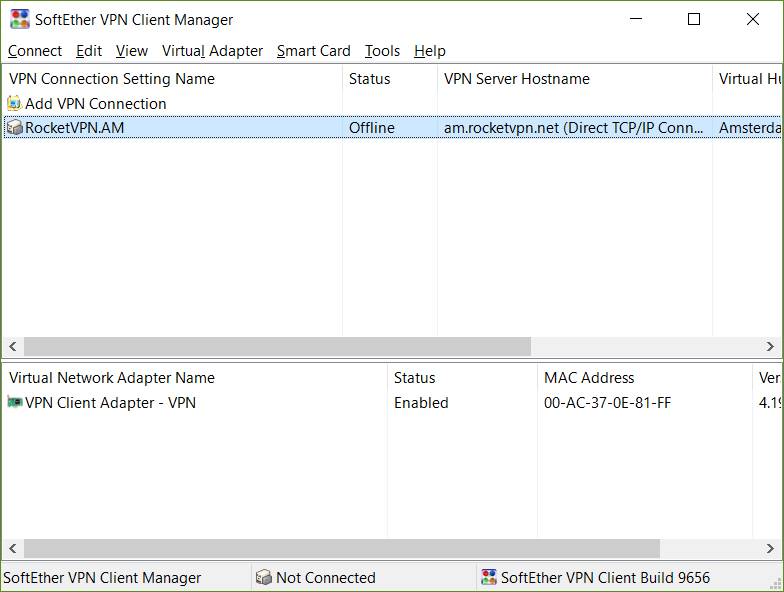 5. Double click on the newly created connection. When you first connect, you will see a window asking for your login and password to connect: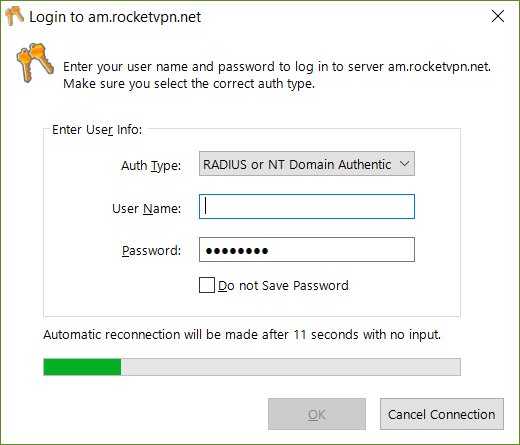 6. Copy this login and password from your control panel:

7. After successful data entry, click "OK". In case of a successful connection, you will see the local IP address assigned to you.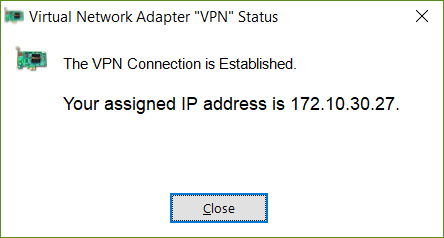 8. Do the same with all servers. Further, there will be no need to configure anything, it will be enough to launch the SoftEther client and select the country for connection.
Make double-click to any of country and you will be connected to the selected server.