Android OpenVPN settings
Setting up tablets and Android phones via OpenVPN
1. Go to the Play Market and search for the program OpenVPN connect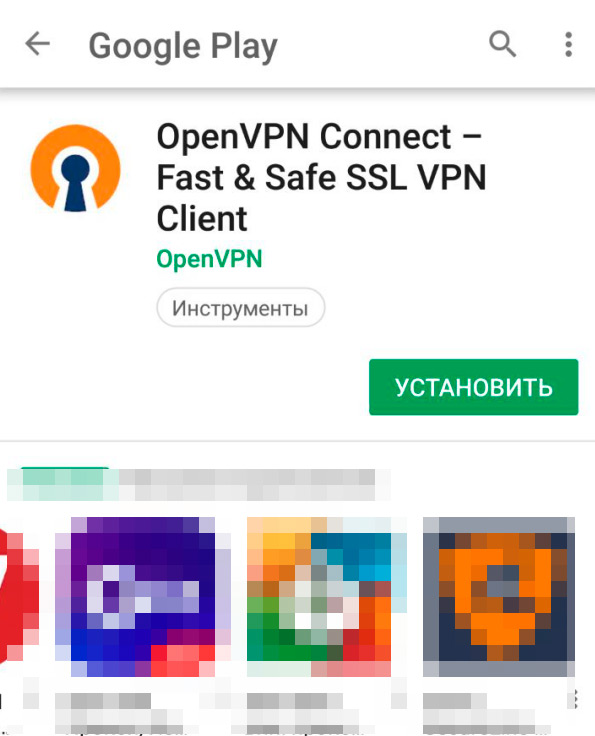 2. Install the OpenVPN Connect application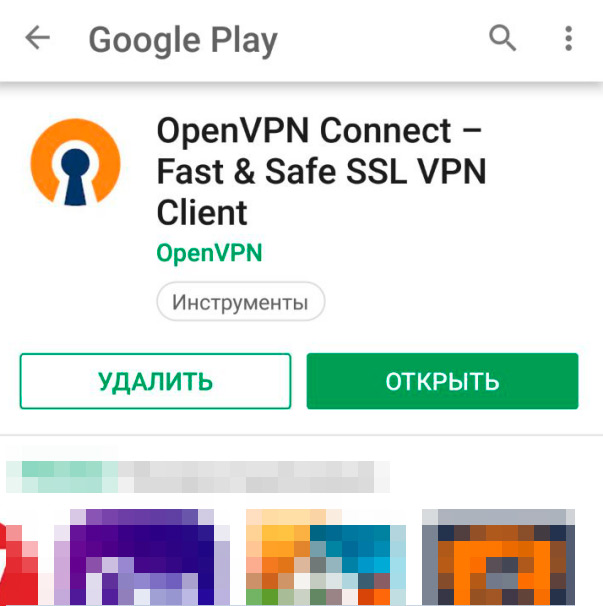 3. Start OpenVPN connect, open settings and select Import file with settings.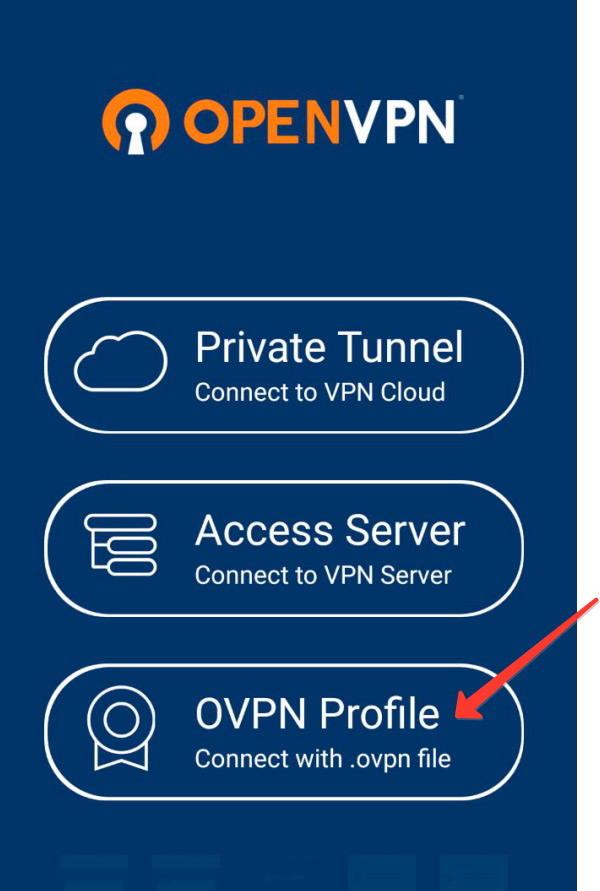 4. Download the file with the settings from the personal account of our service.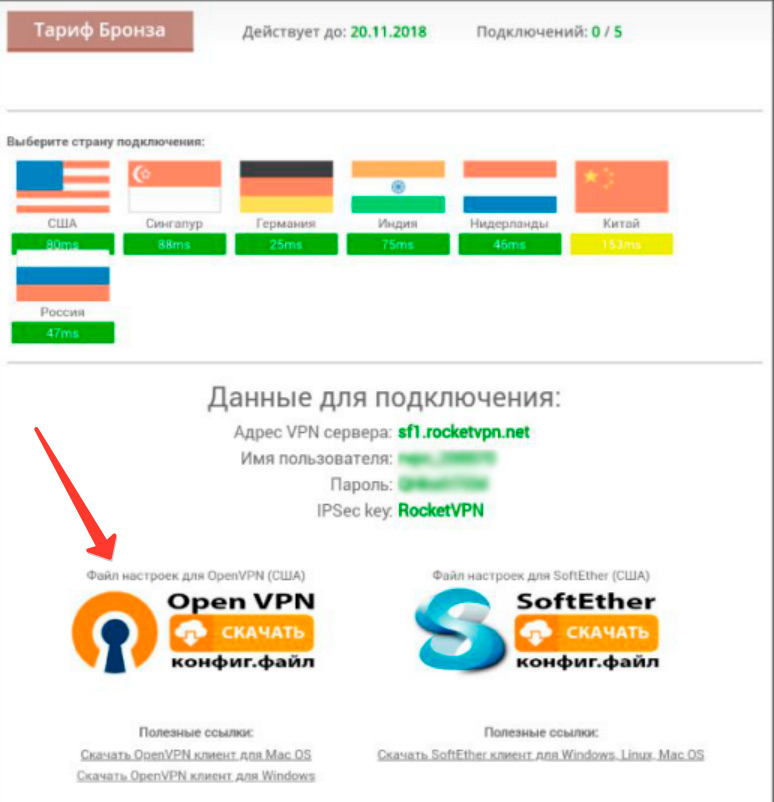 5. Download the archive with the configuration in the memory of the device, where it will be easy for you to find it. Unzip the files. Then in the OpenVPN application, find the location where the configuration files were unzipped. Select the file with the resolution * .ovpn and click IMPORT as shown in the picture.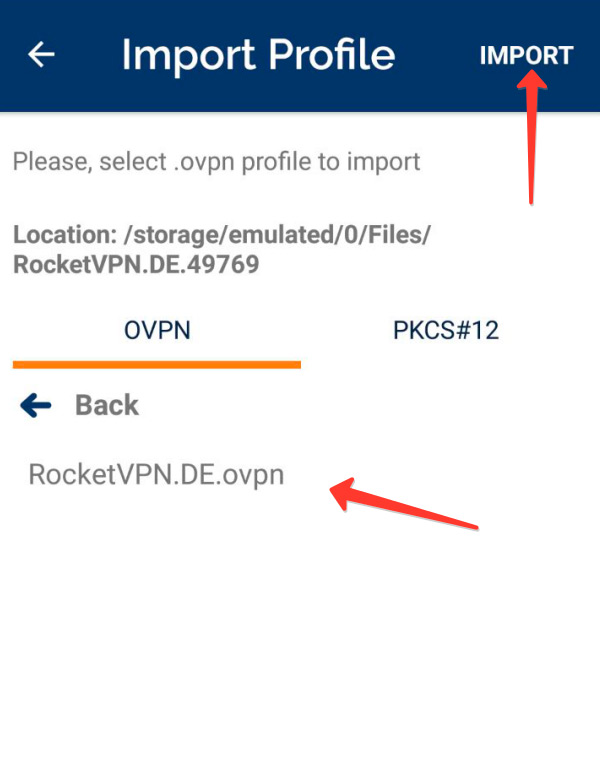 6. Profile is imported, now click ADD. Setup is almost complete.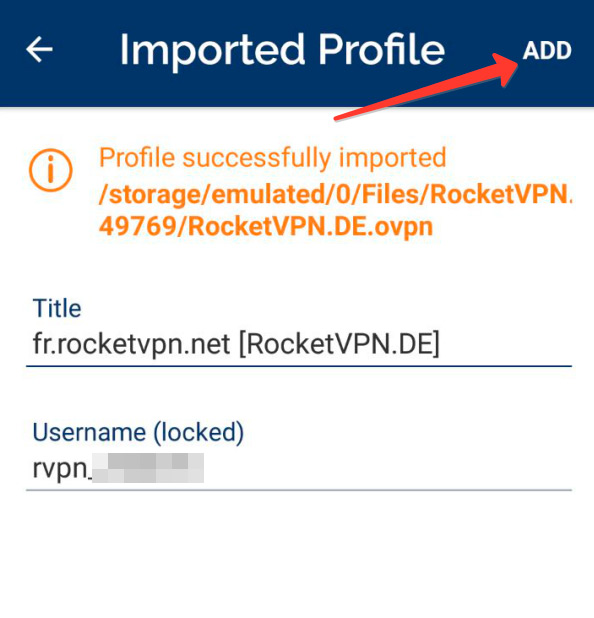 7. Move the slider on / off and the program will connect to the server.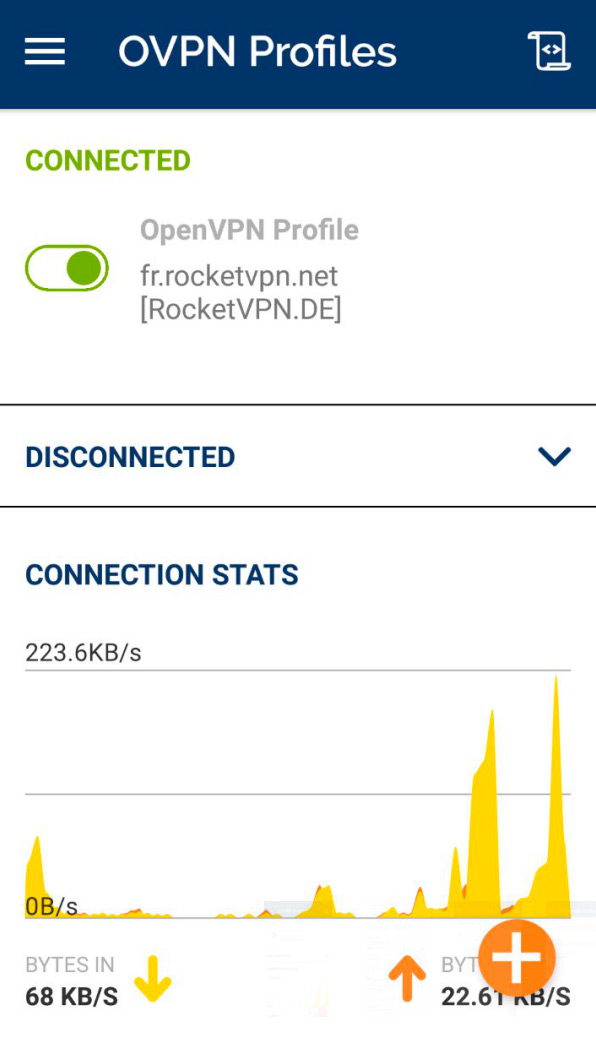 8. Enjoy using RocketVPN Network!